Snapshots: pink shoes, red lips + (green) food
10 apr 2013 /
Dagelijks leven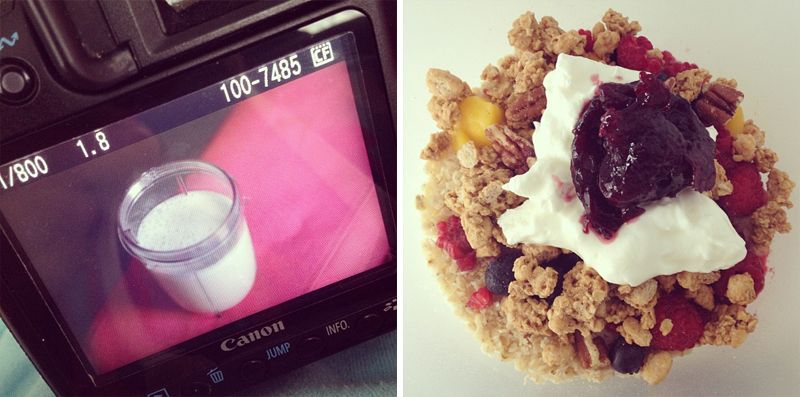 I made some almond milk a while back. It wasn't the perfect consistency, but it tasted good! Maybe I'll blog about it some time :)

Breakfast!!! Can you tell I looove breakfast? This is oatmeal, fruits, Greek yoghurt & (clean) cherry jam.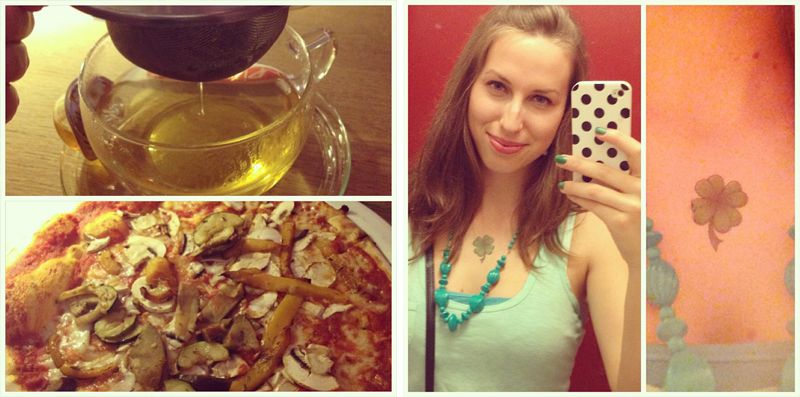 Out for dinner: I had green tea and a pizza with grilled veggies.

Celebrating St. Patrick's Day at an Irish pub. Fun!
My dad helped me finally hang some of my stuff on my walls, yay!

Yummm, I love adding coconut to my oatmeal.
Dyed my hair :)

Rocking red lips. Hair color looks kinda weird here, I blame the Instagram filter I used ;)
Outfit I wore on my birthday.

Dinner with my family!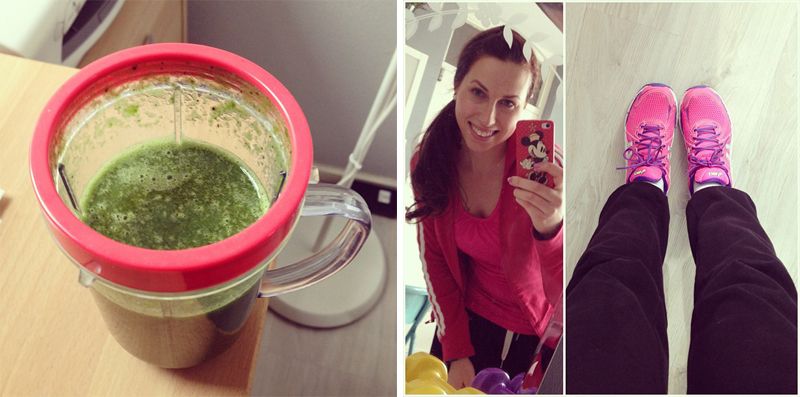 Green monster, love it.

My other shoes I got for running turned out to not be good for running – I got myself some pretty awesome pink running shoes! Too bad shin splints are bothering me right now, so I can't really run at the moment :(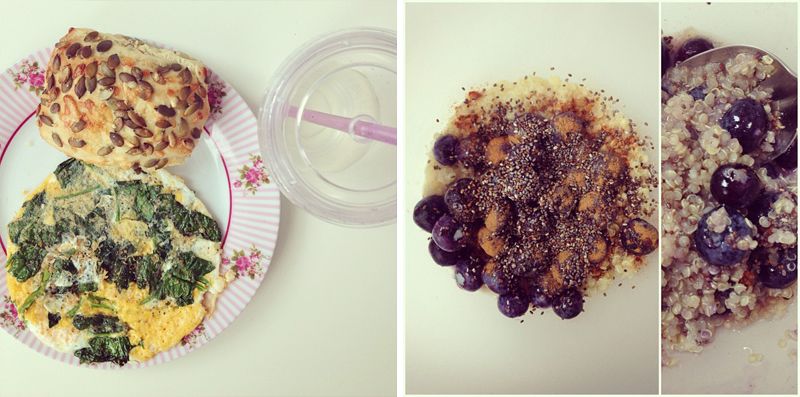 Pumpkin seed bread and an omelet with spinach. Oh, and some coconut water.

Quinoa for breakfast. Took some getting used to, but it was tasty.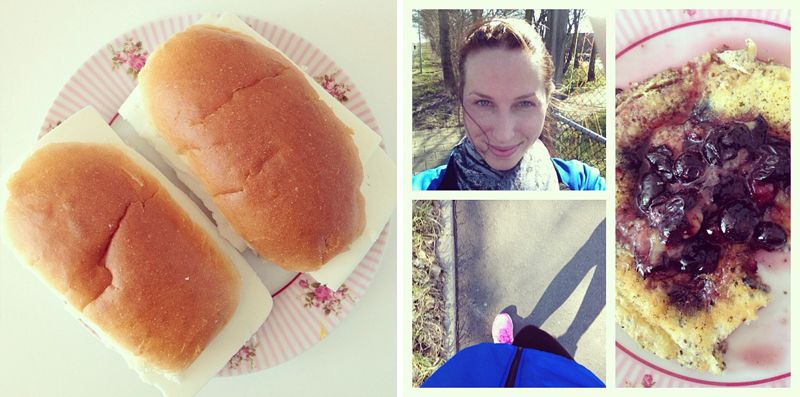 Not so healthy lunch I had – but it was oh so good. Goat's cheese and honey on white bread.

When my legs weren't bothering me yet, I had such a great (little) run in the sun! And an ugly looking pancake with blueberries.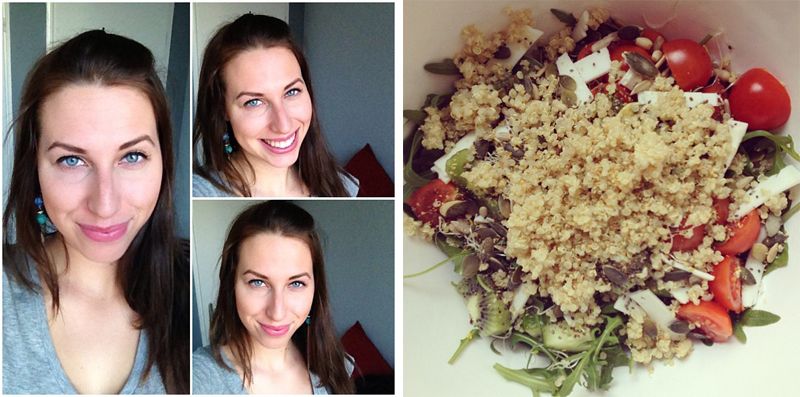 Selfie time ;)

Big-ass quinoa salad for lunch.
What's for dinner? This was sautéed spinach (which I hate so much, I only like it raw), two eggs, quinoa, chicken burgers & a little mayo.

Oh my, this is one of my favorite foods: smoked salmon. You can imagine how happy I was to find smoked salmon that didn't have sugar added to it! (yes, they add sugar to salmon too… watch out for unexpected sugar, people!)