Snapshots: lunch, selfies + planks
27 apr 2013 /
Dagelijks leven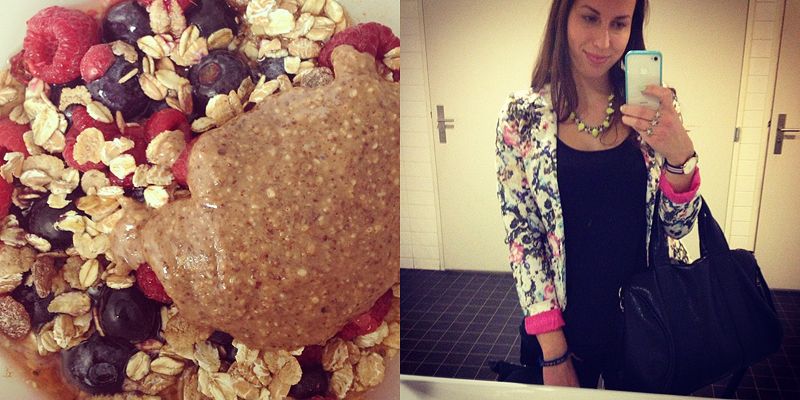 Man, how I love breakfast! Especially when I put in a big spoonful of nut butter, or in this case: almond butter. So good! // Had a "meeting" at school, this is my Spring-proof outfit of that day ;)
Salad for lunch is always a succes! // Or: scrambled eggs for lunch, always a succes, too. Especially when combined with smoked salmon, yum.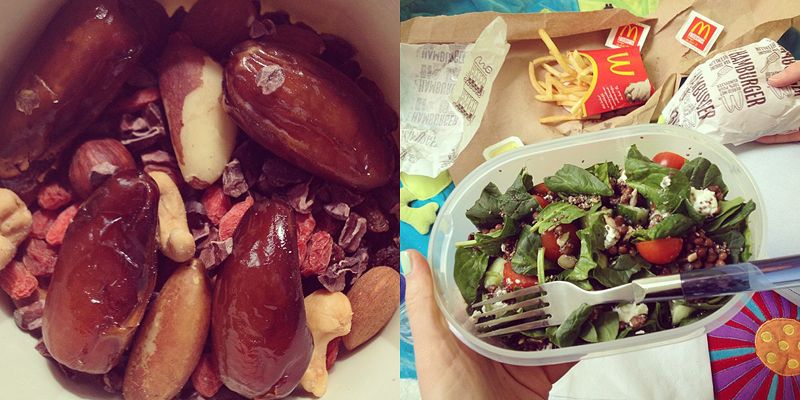 This is my favorite snack to pack when I go out the door: mixed nuts, a few dates, goji berries and raw cacao nibs. Perfect to cure your sweet tooth ;) // Hanging out with my sister and her friend, I brought my own lunch & resisted the temptation of McDonald's. Go me!
Dried figs, I love these so much! // Found an instant coffee that isn't coffee. No caffeine, no real coffee, but it tastes exactly like coffee (or what I remember coffee tasted like). Healthy alternative!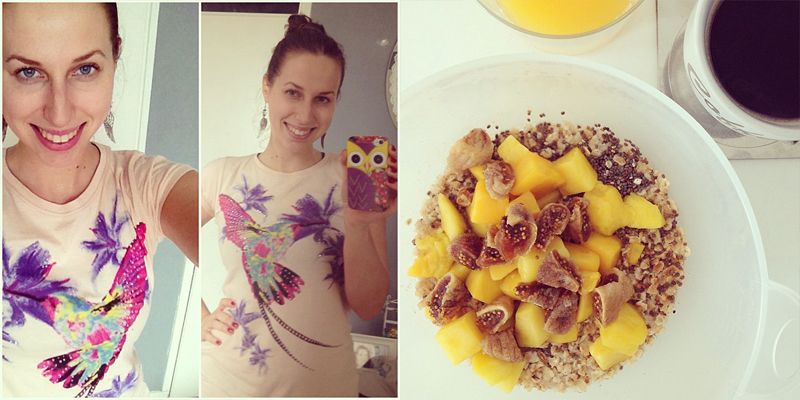 Found this awesome shirt in my closet, very Spring-y // A favorite breakfast version: oats with mango and dried figs.
I love my new floral leggings! // "Cheat" meal: pizza! I will never stop loving pizza, seriously.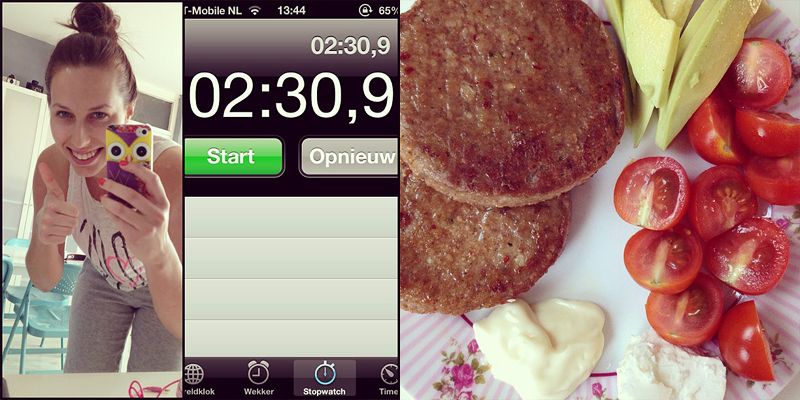 I broke my personal plank record, I didn't think I could do it, but I did. So proud of myself! Now onto a 3-minute plank! ;) // Very random dinner, but very good. Love avocado!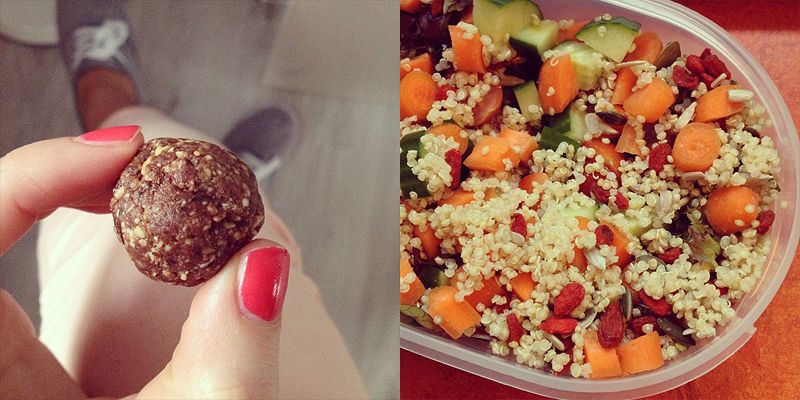 These little pieces of heaven // Homemade lunch at the library.
Outfit of the day, at H&M dressing rooms // Where I bought this turquoise sport top plus black sport shorts.
Stuffed red pepper with scrambled eggs // I baked healthy zucchini-date bread! You'll see both of these recipes on my blog soon :)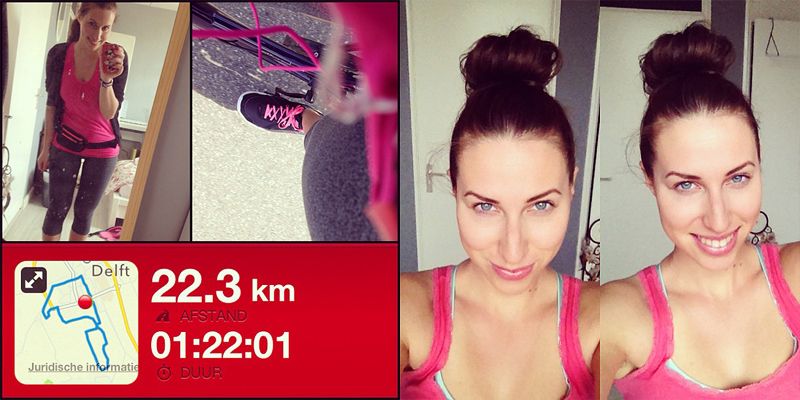 Since I haven't been able to run lately, I started going on bike rides. Love it! // Me and my big bun ;)
Reading Stephen Hawking's A brief history of time out in the sun. Lovely weather + an interesting read = perfection // Today, I ran for the first time in weeks! Didn't run a lot, but it's a start!